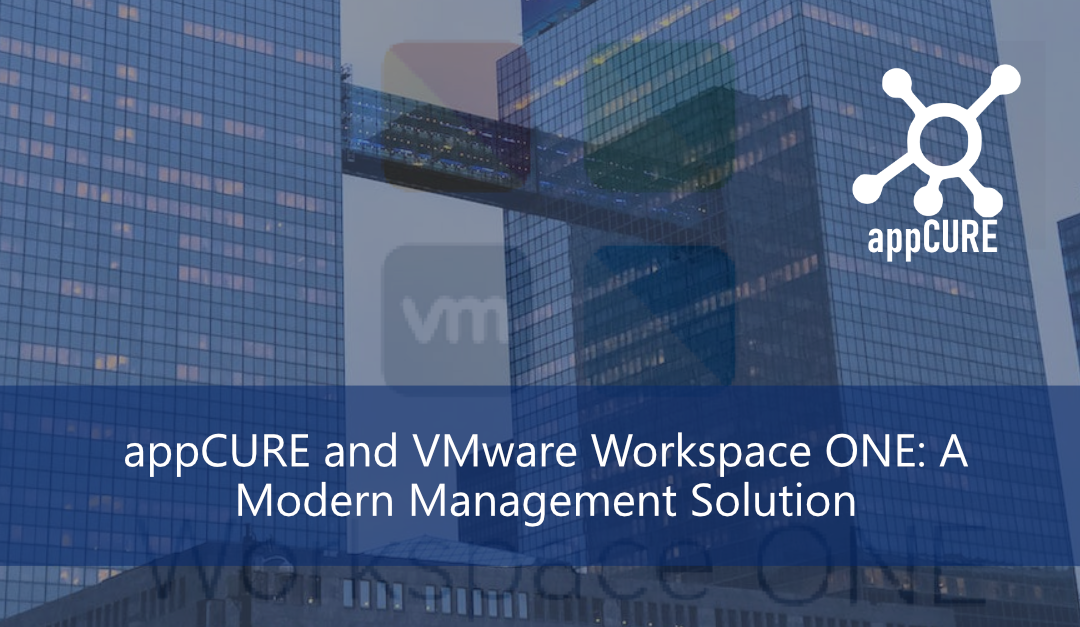 appCURE and VMware Workspace ONE: A Modern Management Solution
 appCURE has announced its integration with VMware Workspace ONE. This integration is aimed at modernizing desktop management for customers and providing a faster, simpler and more efficient solution for delivering MSIX applications.
With this integration, appCURE has added several key capabilities, including the ability to convert SCCM packages into MSIX, capture applications and package them into Workspace ONE, create certificates, sign packages and perform smoke testing of MSIX applications. The appCURE CURE process, which stands for Capture, Update, Remediate & Execute, allows clients to update older applications and operating systems while future proofing against potential problems and reducing project timelines.
VMware Workspace ONE provides a complete PC lifecycle management solution, including deployment and onboarding, policies and patching, software delivery, security, and support for end users. This unified endpoint management software offers full modern application lifecycle management, including the delivery of any type of application to Windows devices.
This integration between appCURE and VMware Workspace ONE offers a unique solution for customers who want to modernize their desktop management. With the speed of appCURE and the modern management capabilities of Workspace ONE, customers can have their applications transitioned quickly and projects completed faster, reducing time and costs.
In conclusion, appCURE and VMware Workspace ONE provide a modern management solution that allows customers to manage their desktop PCs with ease. The integration offers several key capabilities that allow for the efficient delivery of MSIX applications, reducing project timelines and modernizing desktop management.
With the recent release of the appCURE volumes manager (volMGR) for VMware App Volumes and now supporting VMware Workspace One for MSIX, appCURE has made it easier for customers to migrate and manage their applications with greater efficiency and flexibility. The integration of appCURE volMGR tool and appCURE STUDIO provides a comprehensive solution for organisations to optimize their application delivery process and ensure smooth transitions from SCCM to App Volumes and MSIX.
If you're interested in learning more about appCURE's capabilities and how they can help you streamline your application delivery process, visit their website at www.appcure.io or reach out at info@appcure.io. With appCURE, you'll have a reliable partner to help you simplify and optimize your application delivery process.
 Further information:
Want to learn more, Why not get In touch with our team today!