Simplify AppVolumes Delivery at speed for both Native and MSIX formats About
appCURE VolMgr's Features
Quickly package Application into the VMware App Volumes format using appCURE VolMgr
Offline AppVolumes Packaging
Package applications into the App Volumes format offline/off network. Both Native App Volumes and MSIX
Package Faster
Package Applications to production quicker using appCURE's Product Portfolio.
MSIX App Attach
Full support for packaging MSIX app attach into the app Volumes format.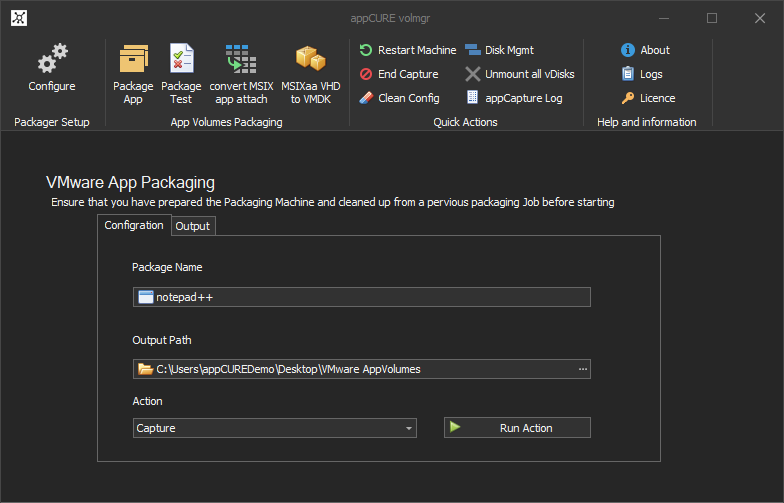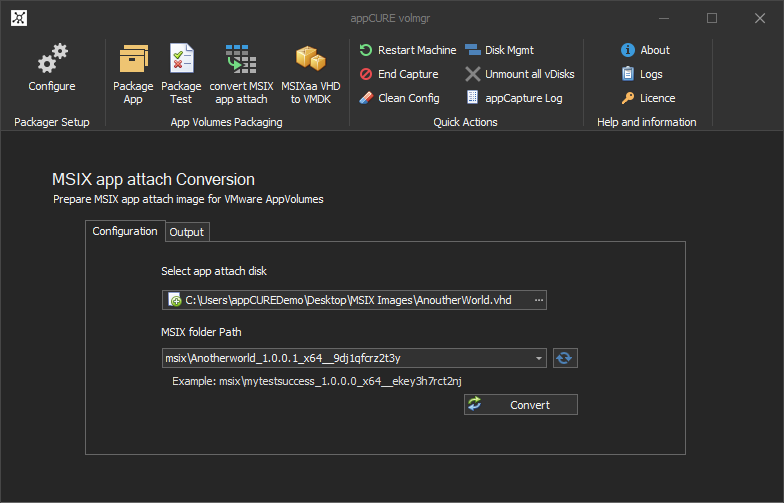 SCCM to App Volumes
appCURE offers one of the industries fastest ways to extract installation media from SCCM and quickly convert to App Volumes.
Packaging Machine Requirements
appCURE VolMgr takes care of all the packaging machine requirements, simplfying the configuration and admin Experience. 
Improved Success/Fidelity
Achieve a higher success/fidelity rate using appCURE and VMware AppVolumes. 
Do you have application compatibility issues and want to learn more ?