Extract and repackage applications from SCCM to MSIX format appCURE's SCCM Integration
Assess the Suitability of applications into MSIX
Quickly extract application installation media from SCCM.
Assess, repackage and test packages for MSIX.
Now with appCURE, organisations quickly extract installation media from SCCM ready for assessment and repackaging into a format of choice, including MSI, MSIX, VMware App Volumes or other.
See the Integration in Action
The following video demonstrates the integration between appCURE and SCCM.
Improved Success/Fidelity
Achieve a higher success/fidelity rate using appCURE and MSIX.
Package Faster
Package Applications to production quicker using appCURE's Product Portfolio.
Upload and Manage MSIX Packages
Package to MSIX and then upload to your Workspace of choice.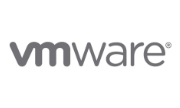 VMware App Volumes
VMware App Volumes is a real-time application delivery system that enterprises can use to dynamically deliver and manage applications.
Microsoft Intune Support
Upload MSIX and MSI Format applications quickly to Microsoft Intune. Simple to use feature enabling rapid delivery of applications into Microsoft Intune
SCCM to Workspace ONE
appCURE offers one of the industry's fastest ways to extract installation media from SCCM and quickly convert to MSIX
Find out how appCURE can help you with migration and modernisation ?