 Case Study: AOSSIA
Industry: Managed Services provider

AOSSIA is a Bulgarian IT Technology Company that provides unique
solutions in Telemedicine, Cloud Computing and Virtualization.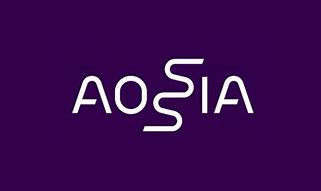 out AOSSIA:
With business headquarters in Luxembourg, engineering roots in Bulgaria, and three data centre sites across Europe, AOSSIA is a rapidly growing ICT integrator with a big stake in e-health. More than 3,500 users rely on its management and consultancy, application development, and print, scan and security services.
By teaming up with appCURE, AOSSIA can easily scale and adapt its application transformation and management into cloud services, while keeping costs low and meeting ever-growing customer demand.
User experience and customer service
appCURE have been working with AOSSIA to help develop their application capabilities to enable the AOSSIA team to quickly facilite their clients requirements to get their applications transitioned onto the AOSSIA Desktop as a service (DaaS) platform.
Advantage of appCURE
appCURE have enabled AOSSIA to:
Create application packages to be deployed on their DaaS platform.

Reducing Complexity – management of the application and update centralising to the DaaS team.

Look at multiple output formats based on dynamic application delivery to the end-user. 
The Future
AOSSIA are looking at other areas of use for appCURE, including applications they have to continually support and maintain as the version of windows change due to upgrade cycles. One of the key uses is to continue to utilise appCURE's capabilities to help migrate and manage new clients quickly on the AOSSIA platform.
"If you want the Haute Couture" in application packaging you should definitely look at appCURE."

Challenges:
Managing application migration and transition
 applications would not run
on modern operating systems
 

Key business apps that have not been modernised yet

 Managing multiple companies application estates

 

 

Quick onboarding of new applications and clients onto the AOSSIA platform.
 Benefits:
 Application works natively on the AOSSIA platform
Speed of migration
Speed of management
Environment:
Windows 10
Windows 11
vSphere
VMware Horizon
VMware AppVolumes
appCURE VOLMGR
appCURE Studio
Do you have application compatibility issues or want to learn more ?