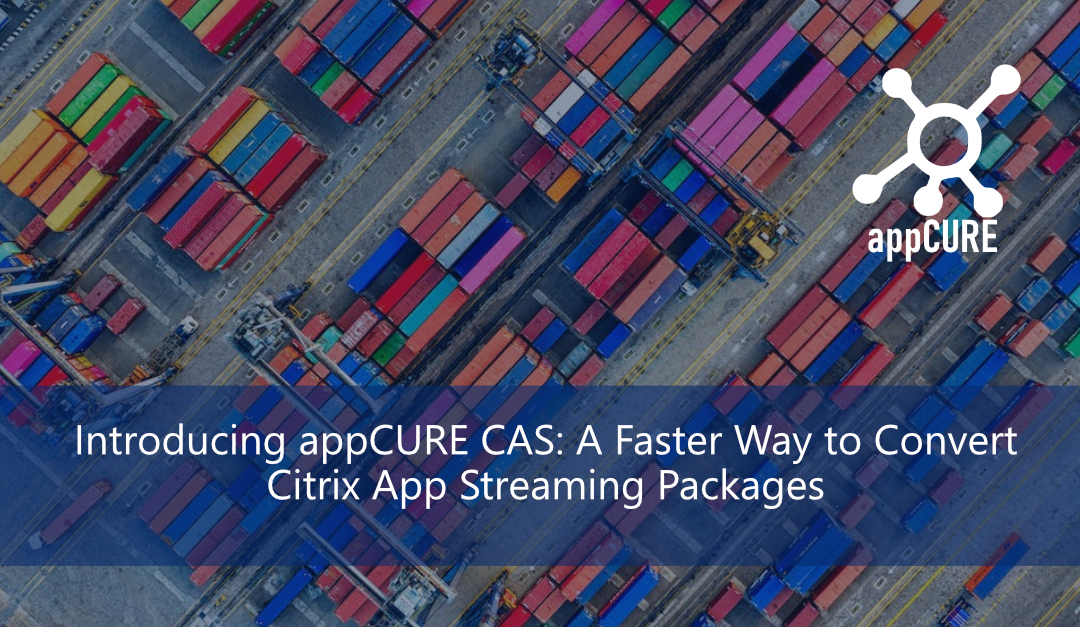 If your organisation is stuck on legacy Citrix infrastructure and has applications in the App Streaming format, you may have encountered challenges when it comes to modernizing your application deployment strategies. Fortunately, appCURE has developed a solution to help you quickly convert Citrix app streaming apps to MSI installers and MSIX. We are excited to announce the general release of appCURE CAS (Citrix App Streaming), our new tool for streamlining migration.
With appCURE CAS, you can convert app streaming packages to MSI format and create a program folder for MSIX conversion using appCURE Packager. The tool also includes a CLI version as a part of appCURE automate and a PowerShell module, providing flexibility for users who prefer to automate and script their migration processes. In addition, appCURE CAS offers directory exclusions, substitutions, registry exclusions, and registry substitutions to help ensure that your migrated applications work seamlessly in the new environment.
At appCURE, we understand that migrating app streaming packages can be a time-consuming and complex task. That's why we designed appCURE CAS to prioritise speed and efficiency, so you can streamline the migration process and focus on more important tasks. By converting your app streaming apps to MSI and MSIX formats, you can ensure that they are compatible with the latest operating systems and deployment technologies, helping you stay ahead of the curve in today's fast-paced IT landscape.
Overall, appCURE CAS has the potential to offer significant value to organisations looking to modernise their application deployment strategies. If you're interested in learning more about the tool, you can visit our website or contact our sales team to schedule a demo. We're excited to help you simplify your application migration process and unlock the benefits of modern application deployment technologies.
Want to learn more, Why not get In touch with our team today!