Optimise IT – 21st of July 2021
appCURE recently attended the Optimise IT event by our partner eacs at the British Motor Museum. appCURE's CEO Steve Horne delivered a presentation titled "Work in the new Hybrid digital world" discussing the changes in how people work due to Covid 19 and the advances in technology. 
"appCURE CEO Steve Horn looked into the new Hybrid model and the journey to deliver applications for workers in the new Hybrid World where Digital Workspace also includes the physical desktop.
As CEO of appCURE, Steve Horn is responsible for the vision, strategy and overall business functions. A technology focused serial entrepreneur, Steve has over 20+ years experience developing innovative solutions which directly impact the way organisations deliver information and applications enabling faster more agile business outcomes.  A long term evangelist on the benefits of work anywhere/hybrid approach, Steve has been at the forefront of this paradigm shift which has now become a priority for the vast majority of organisations. "
If you want to know more about Optimise IT or want to watch Steve's presentation, you can find it here.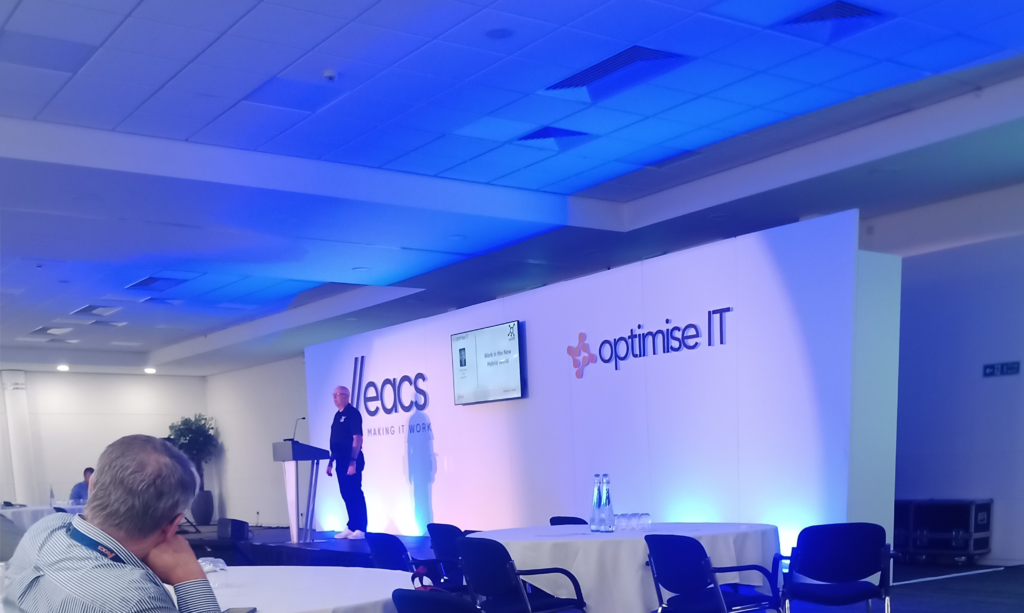 To check out the full list of exhibitors, please see the following link
Do you Want to Learn More ?