The term legacy app, is often used within IT departments concerning Win16 and Win32 apps. However, is it a legacy application if it can be migrated from an end of support operating system. appCURE does not differentiate on the creation date of an application or the difference between legacy and modern. We see all apps just as apps!
  The familiar challenge customers face when migrating from End Of Life operating systems is the cost of developing new. The impact to the business and the time to deploy the new solution. For others, new systems could be anything from five to ten years due to the sheer cost. Does this mean these organisations are stuck on end of support Operating systems? The short answer is not with appCURE.
 appCURE has a unique capability that allows 16bit applications to run on Windows 11 and Server 2022 natively, without needing type 2 containerisation solutions. appCURE also supports the ability to run Win32 bit applications that have 16bit components like database drivers. appCURE can even deliver 16-bit applications within an MSIX container offering improved security and flexibility which includes the ability to deliver 16-bit via MSIX app attach.
 This enables organisations to migrate workspaces parallel to other application modernisation projects, which may be long term. appCURE essentially acts as an accelerant to server and workspace migration projects reducing those elongated project times and getting the customer to production quicker.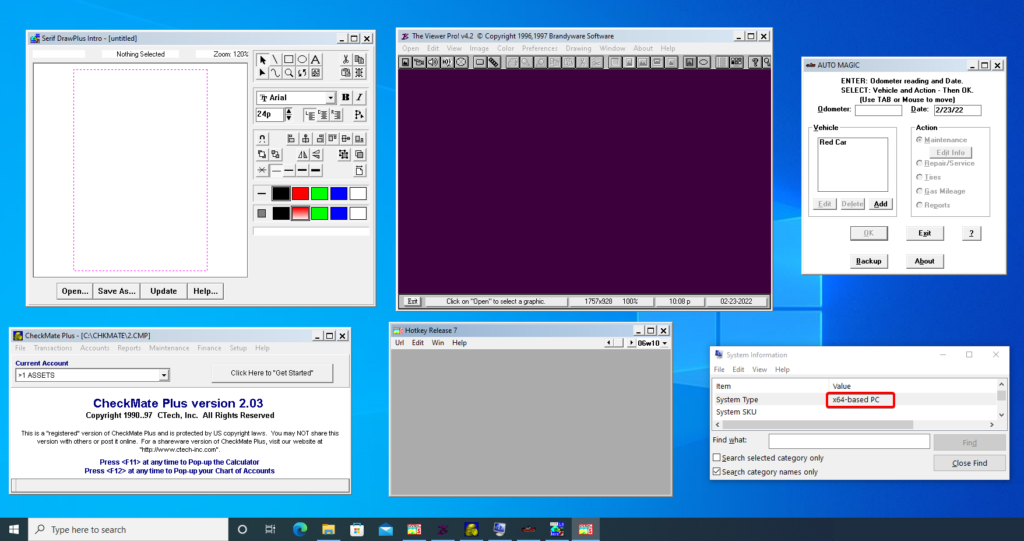 The above screenshot shows five 16bit applications running on Windows 10 64bit!
if you want to find out more or you have some legacy apps, you would like appCURE to look at, do get in touch with the team. 
Do you want to find out more, get In touch with our team to see how we can help you?

?