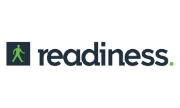 Assess the compatibility of your applications for Windows 11 and Server 2022. Assess with Readiness and transform with appCURE. Application Readiness Integration
Assess your apps for any compatibility issues
Application documentation
Security, enabling you to plan for potential conflicts and patch issues
Compliance and corporate governance
With appCURE, organizations can leverage the best of both worlds – the comprehensive application assessment and reporting of Application Readiness, and the innovative application transformation technology of appCURE. Say goodbye to application headaches and achieve faster production delivery.
See the Integration in Action
The following video demonstrates the integration between appCURE and Application Readiness.
Assess Application Packages
Assess and document application configurations.
Package Faster
Package Applications to production quicker using appCURE's Product Portfolio.
SCCM to MSIX
appCURE offers one of the industry's fastest ways to extract installation media from SCCM and quickly convert to MSIX
MSIX app attach Batch Processing
Simplify your journey to MSIX app attach using appCURE's advanced packaging capabilities.
Access to 3000+ Apps
Quickly download and package Commercial Off-the-Shelf (COTS) software into MSIX.
Simplify the packaging Process
appCURE takes care of all the packaging machine requirements, simplifying the configuration and admin Experience.
Application Compatability
review any application compat issues and make corrections during the transformation process.
Improved Success/Fidelity
Achieve a higher success/fidelity rate using appCURE and MSIX.
Find out how appCURE and Application Readiness can help your organisation Move to a Modern Workspace?