appCURE Studio Landing Zone
Deploy appCURE studio quickly with all the required dependencies using our Azure Landing Zones. What is an Azure Landing Zone
An Azure landing zone provides an efficient and scalable approach to migrating, modernizing, and innovating enterprise applications on the Azure cloud platform. This holistic approach considers all the necessary resources to support deploying resources into Azure, whether it's infrastructure as a service or platform as a service.
In simple terms, a landing zone is a pre-provisioned environment designed to host your workloads on Azure, managed through code.
Deploying appCURE Studio as an Azure Landing Zone is a breeze. With just a few clicks, you can set up appCURE Studio and all its associated Azure components, creating a pre-provisioned environment ready so you can get started managing and transforming your applications.
Getting Started…
The following details the steps for deploying appCURE Studio using the Landing Zone:
Create an Azure App Registration and record the Object ID
Use the Deploy to Azure Link to launch the deployment template
Create a new resource group for the deployment
Enter the Object ID copied from the App Registration "App Registration Object ID"
Complete the form and Click "Review + Create"
 Any issues with deployment, please contact the appCURE Support Team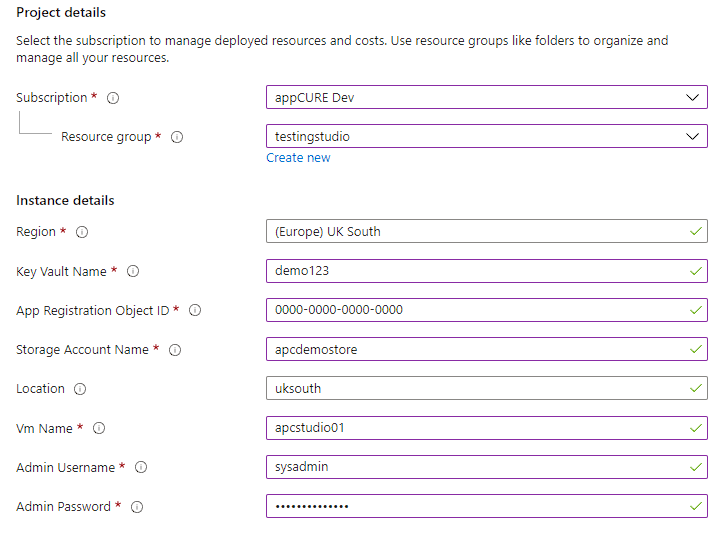 Find out how appCURE can help your organisation Move to a Modern Workspace?