Providing Partners and customers with a secure means to store and deliver applications to both Physical and Virtual Windows Devices appCURE Simplifying app delivery
appCURE simplifies the delivery of applications quickly and securely using the appCURE Repo
Secure
Applications are checked at the point of ingestion for malware. This provides an added layer of security when packaging applications and delivering them to devices in hybrid environments.
Support for both MSI & MSIX
The appCURE Repo offers two options for delivering applications to the endpoint. You have a choice of both MSI and MSIX. 
Scripted Actions
Automate the update of applications on an endpoint, image or using automation tools like Azure Image builder. Simplfy your continual updates and application delivery using appCURE Repo
Centrally Store Apps
Centralise the storage of applications, version control and the secure delivery of applications to endpoints. This private repository enables you to control application packages and reduce the risk of malware by using a trusted source.
AppCURE Repo high level diagram
appCURE enables customers to automate the patching and delivery applications through the use of appCURE Repo. Simplify the build of Windows 365 Gold images and other Workspace solutions like Azure Virtual Desktop and VMware Horizon.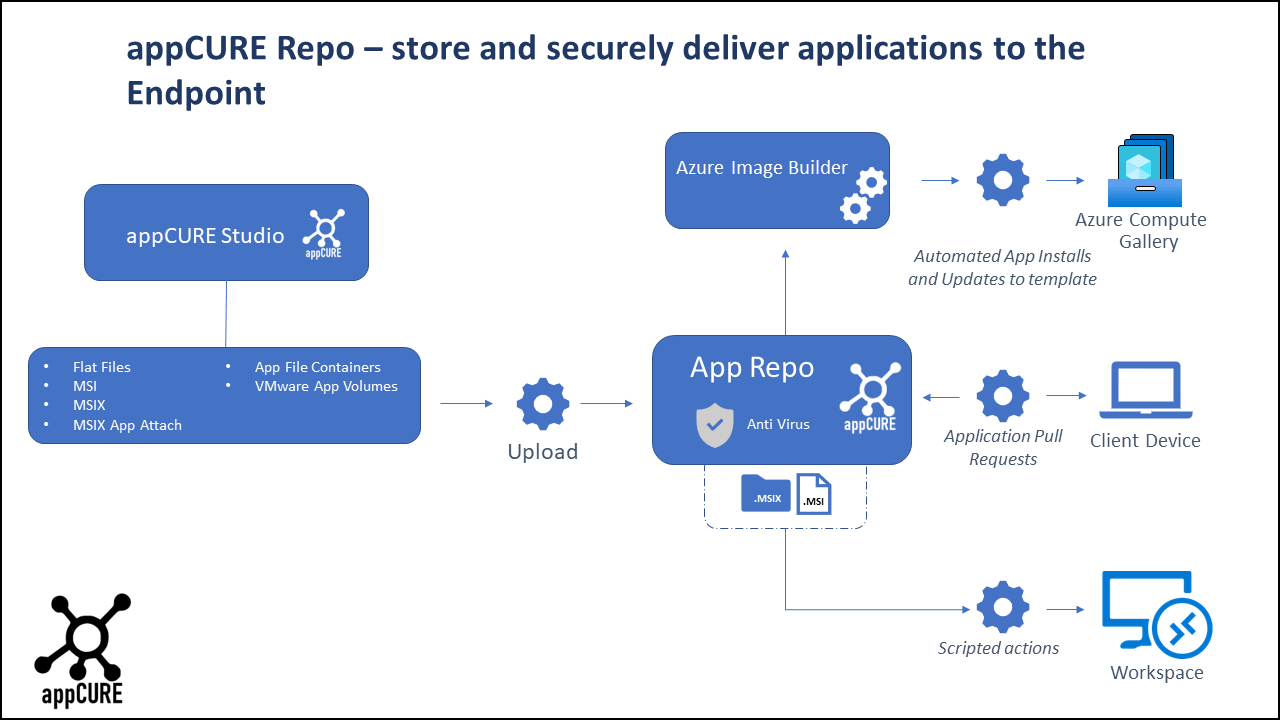 Do you want to find out more about appCURE Repo ?