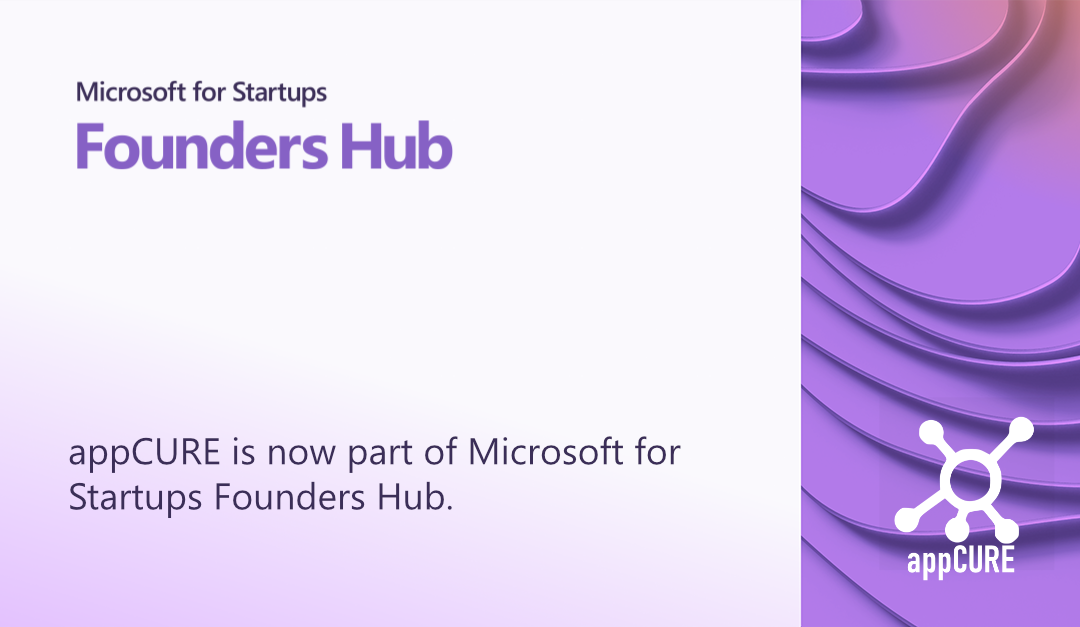 appCURE are pleased to announce that we have been accepted on to the "Microsoft for Start-ups" program. 
Chief Technical Officer Ryan Mangan describes the partnership as a significant achievement for the company, which validates appCURE's vision and mission to help the IT industry with the application challenge:
"Joining the "Microsoft for Startups" program enables appCURE to further accelerate our technology vision and business growth through development and the continued access to expert guidance and support from Microsoft."
Stay tuned for our next series of announcements on appCURE Studio v3 and appCURE Volume Manager.
Want to learn more, Why not get In touch with our team today!