appCURE is revolutionising the migration of applications to modern workspaces and server platforms. Here are three reasons why you should consider appCURE when looking at Server or Workspace transformation:
One:
appCURE offers a unique proposition when it comes to application migration. It is quite common for organisations to lose installation media over time. With appCURE, we can help resolve customer challenges with our propriety technology that enables application extraction and converts them into native MSI and MSIX formats.
Two:
appCURE eliminates the need to use type-2 hypervisors for 16bit and hybrid 16/32win applications. There is no need to containerise your apps, appCURE's technology and solutions enable you to run your 16bit applications on 64bit Windows operating system security and natively enable direct use of USB and other device hardware requirements.
The following diagram depicts the additional resources consumed using type-2 container technology on an Azure Virtual Desktop Environment. The same principles apply for physical devices.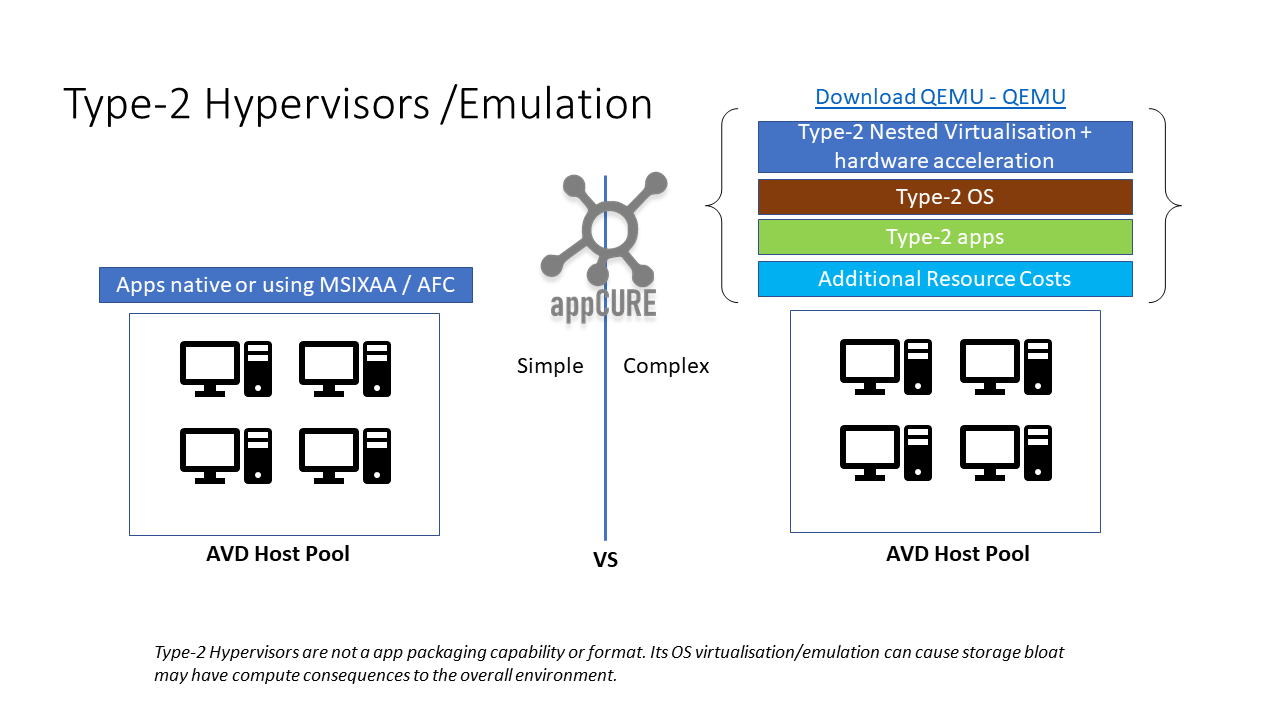 Three:
appCURE is an approved Microsoft third-party packaging provider listed on Microsoft's website. appCURE has prioritised innovation on MSIX. MSIX is Microsoft's emerging technology that offers native containerisation for applications. This provides enhanced control, improved security and removes Win rot, a common issue seen on Microsoft operating systems for many years.
One of the most common issues relating to a workspace or server transformation project is typically the applications. So why not reduce those long project times and migrate quicker. appCURE has the technology to help you.
Do you want to find out more and see some of our recent customer success stories, get in touch!
Want to learn more, Why not get In touch with our team today!